ChannelPilot units are completely independent from the pilot plug and don't rely on the Vessel having a working 'pilot-plug' in order to operate, instead they listen to the AIS transmissions over the air and use this to extract and then improve the vessels heading.
This is guaranteed to work because a vessel is required to have a working AIS transmitter whereas pilot-plugs are often wired incorrectly or straight-out broken.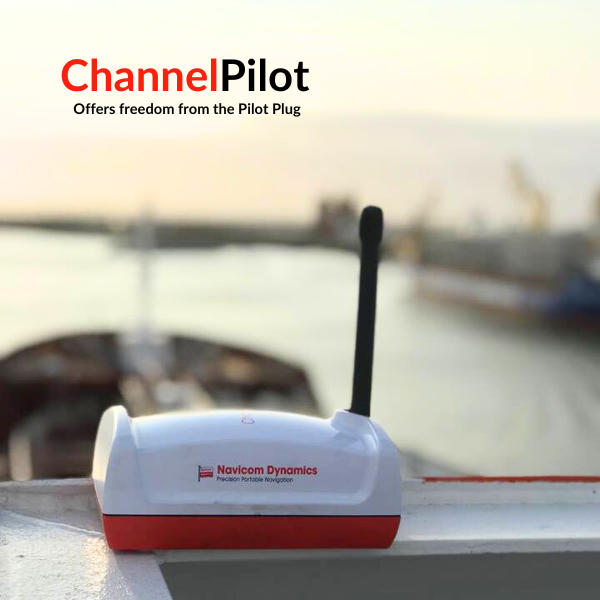 From the AIS information the ChannelPilot (CP) will use its built-in Gyro to enhance the ships Heading information and also generate an ROT message to assist the pilot with accurate navigational data and improved predictors. Because the CP receives AIS wirelessly, the ChannelPilot (or HarbourPilot in CP mode) is situated outside of the bridge and uses its own GNSS receiver for position and also provides an independent Course Over Ground (COG) which isn't reliant on the vessel's ECDIS. This makes the ChannelPilot (or HarbourPilot in CP mode) the easiest high accuracy, independent PPU to use in the market.
ChannelPilot is an outstanding aid to narrow channel navigation, as well as supporting restricted manoeuvres in some circumstances. With appropriate software, ChannelPilot offers many safety benefits, including assistance in poor visibility as well as the ability to receive SBAS corrections (where available).
To know more about ChannelPilot click here.
Return to blog