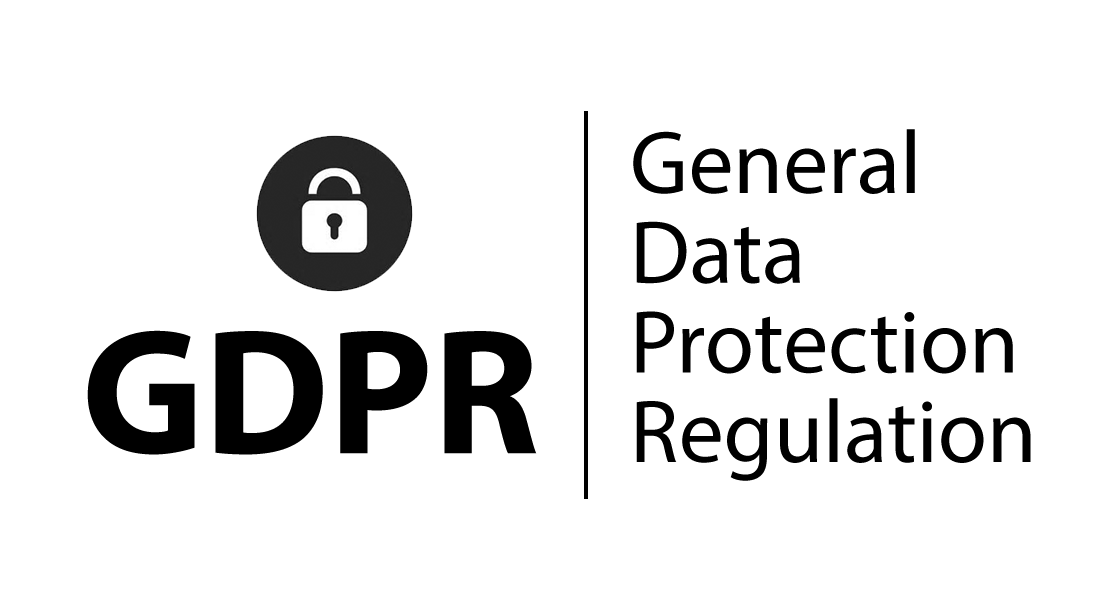 Summary & Purpose of this statement.
Navicom Dynamics takes your privacy seriously and is committed to protecting your privacy rights.
The purpose of the privacy notice is to inform you about what personal information we collect whether this is through our website, the sales/ account management process or other interaction with Navicom Dynamics. We will also d efine how we use the information, where we store it, whether the information is disclosed and the ways in which we protect your privacy by giving you the right to amend/delete your data with us.
We want you to feel secure when interacting with Navicom Dynamics and are committed to respecting your privacy and complying with data privacy regulation. So please read this privacy notice ("Privacy Notice") carefully as it describes our collection, use, disclosure, retention and protection of your personal information.
Who is Navicom Dynamics?
Navicom Dynamics is a New Zealand based organisation located at the following address:
2, Parkhead Place
Albany,
Auckland
New Zealand 0632.
Our contact details are:
Tel: +6499155330
Email: info@navicomdynamics.com
website : www.navicomdynamics.com
Navicom Dynamics is an organisation that develops GPS/GNSS based navigation technology systems for marine applications. Our products and solutions include a range of sophisticated semi-independent and independent Portable Pilot Units or completely customised berthing aid systems with the option of being fully loaded with charts and software. Our products (and services) assist marine pilots, port authorities and the offshore Oil & Gas sector during critical decision making in ship-handling operations especially in confined, restricted and sensitive environments. Our products are sometimes categorised as "Electronic Aids to Navigation".
Navicom Dynamics' vision is 
To create a fantastic user environment and make it safer and more efficient to manoeuvre and monitor vessels and vehicles by making advanced and reliable hardware and software solutions
For the purpose of this policy, Navicom Dynamics will also be referred to as "us", "we" and "ourself/selves" at times.
How do we collect or receive your data?
For the purposes of this Privacy Policy, "personal data" means any information that identifies you, that could be used to identify you or that relates to you, and that you submit about you when interacting with us and/or is otherwise collected by us when you visit the Navicom website, by phone through our sales or customer service, by writing through order forms or in another manner. During our relationship with you we may collect and process your personal data, such as your name, address, telephone, email and other contact details, and any other information relating to you which you may provide, in the following cases:
Visit our website and inquire about our products and Services via the "Contact us" or "Submit an Enquiry" or "Order" forms;
Create an account on our website to access the "Client Log-in" section;
Directly enquire about our products and Services via email, phone call or facsimile
Enter into a Contract with us and purchase our products and Services;
Participate in a promotion, event, survey or other marketing campaign we organize; or
Sign up for our newsletters and other promotional materials.
Contact our agents to submit an enquiry about our Products & Services
Personal data that you provide us:
Following is the personal data you provide us (it may not all be collected in every occasion or interaction with us):
your name, address, and contact details (such as telephone, mobile and fax numbers, email address)
details of contact persons (such as name, address, function/title, telephone and fax numbers, e-mail address);
names, email addresses and telephone numbers of third parties you provide to us;
online account details including username, email and other credentials (note that we cannot see your passwords but can reset them for you in a "forgot password" scenario) used to access Navicom's products and Services;
financial and payment data such as banking details, invoices and payment terms as well as any personal data for fulfilling and legitimate processing billing information (note that we do not collect or store your credit card details – we use a secure online payment gateway called "stripe" https://stripe.com/en-nz/privacy )
Complaints and enquiries about product support issues;
Personal data collected automatically:
When you visit our website or use our Services, subject to your prior consent where applicable by law, we may collect personal data without you actively submitting such information, by automated means, using technologies such as cookies.
When you visit our site, the pages that you look at, and a short text file called a cookie, are downloaded to your computer. A cookie is used to store small amounts of information. This information is collected for traffic analysis only.  Navicom Dynamics uses Google Analytics to collect visitor data and to analyse traffic on our site. This information helps us understand customer interests and helps us improve our website. The analytics we see are described below:
the date and time of visit, referring address (location from which a visitor comes to the Websites);
type of Internet browser, OS and device details;
visitor's IP address (a unique number that is assigned to any computer that connects to the Internet for identification purposes);
as the case may arise location data generated during these website visit sessions
The pages you visit on our website;
Depending on the browser that you use, you can set your preferences to block/ refuse cookies, and/ or notify you before they are placed. Google Analytics does not sell, give, or trade the statistics they store to any third parties for data-mining or marketing purposes.
Personal data received from third parties:
We may get that information from our partners, through contracts or other legal arrangements you have with us or our partners on behalf of us, in order to deliver contractual/legal obligations. In such cases, we will get that information from you with your permission and consent, or we may receive your personal information from third parties who you have given consent to pass this information on to us.
How do we use your data?
In order to provide our Products and/or Services to you, we need to collect, use and disclose to certain third parties information that may identify you personally. Navicom Dynamics collects your data for the following purposes:
Navicom Dynamics Ltd uses the collected data for various purposes:
To provide and maintain any Products, Services or information you have requested about our products and Services i.e. to respond to your request, question, or issue, and to follow up on the resolution.
To notify you about changes to our Products & Services
To enter into contracts with you with regards to our Products & Services
to manage your accounts, orders, invoices and payments;
to administer accounting and taxes;
to manage and provide after-sale services;
To provide you customer support with regards to our Products & Services.
administer our relationship with you, including to respond to your inquiries or complaints; for efficient customer relationship management
To gather feedback or valuable information so that we can improve our Products & Services
To allow you to participate in interactive features of our service when you choose to do so
To provide you with news, special offers and general information about our goods, services and events that are same or similar to those that you have already purchased or because you have consented to receive this information.
to administer, operate, maintain, and improve the website and our services;
to simplify access to some interactive features on our websites or services;
to respond to requests from administrative or judicial authorities; and
To comply with applicable laws and regulations.
How do we store your data?
We use the following technology platforms as part of our business operations. These platforms are tools that help us service you better.
Website – information you enter here is stored in our secure Cloud based website server hosted by Koda (https://www.kodaweb.co.nz/ ) .
CRM – We store your details like name, organisation, role/title and contact details to maintain our relationships with you and service you better using the records in our CRM.  Our CRM does not automatically collect any information unless manually updated.
ERP & Accounts – we store your details in our ERP system for finance & accounting purposes as well as to service your account better by saving records like the contracts you enter into with us and relevant 3rd parties. Our ERP systems does not automatically collect information unless manually input.
E-newsletter (Marketing) – we store your details because you opted in to receive our e-newsletter which carries updates about our products, services and general news about the company or our customers (like a case study).
Engineering & Support – we sometimes store your data like your computers IP address or your email address which helps us during set-up of your products/systems as well as for future product support requests. We store no other personal data for engineering purposes.
Who has access to your data?
Only Navicom Dynamics employees and in some occasions our agents or 3rd party suppliers (always with your knowledge) have access to your data. We make reasonable efforts to ensure a level of security appropriate to the risk associated with the processing of Personal Data. We maintain organizational, technical and administrative measures designed to protect Personal Data within our organization against unauthorized access, destruction, loss, alteration or misuse. Your Personal Data is only accessible to a limited number of personnel who need access to the information to perform their duties
In the unlikely event there is a data breach, we will (without delay) notify the relevant data protection authority, unless the breach is not likely to present any risk to your rights.
How do we share your data?
At times we may share your personal data only in the interest of providing you our Products & Services or because you are an existing customer with us and for us to administer your account. We may share your data in the following ways:
With our agents – Navicom Dynamics may share your data with our appointed agents in order to service your query or request locally to improve your customer experience and quicken delivery timelines. We will always do this with your consent.
With our 3rd party suppliers – Navicom Dynamics may share your data with 3rd party suppliers of components of our technology systems in order for you to be directly serviced by them or for us to service you better. These include but are not limited to software providers, nautical chart providers and other service providers. We will always do this with your consent.
Financial organisations like banks - we may share Personal Data with third parties for the purpose of facilitating and completing the transaction.
In the occasion that we share, we may share your data via email, phone or facsimile.
Links to Other Websites.
On occasion, our website or the communication we provide may give you the ability to connect to other websites. These websites do operate independently from us and may have their own privacy notices or policies, which we strongly suggest you review. If any linked website is not owned or controlled by us, we are not responsible for its content, any use of the website or the privacy practices of the operator of the website.
What are your rights in relation to the Personal Data we collect?
You have rights in respect of your Personal Data. Specifically, you may exercise your right to:
Request access to and obtain copies of any Personal Data we have collected from you;
Request that your Personal Data be provided to you in a format that can be easily read;
Modify or rectify your Personal Data if it is no longer accurate;
Request the erasure of your Personal Data (more commonly referred to as the "Right to be Forgotten") if you believe it is no longer necessary for the purposes of which it was originally collected; and/or
Restrict or object to the collection or processing of the Personal Data we have collected from you. This includes, your ability to withdraw consent previously given at any time.
If you wish to exercise any of the above rights, please send your request to our Data Protection Officer using the contact details set out below.
If you are in the European Union, you may also have the right to complain to the Information Commissioner or to your local data protection supervisory authority if you are unhappy with our privacy practices.
Contact Us (Data Protection Officer)
If you have any questions or complaints in relation to this Policy or our use of your Personal Data, or if wish to inform us of a change or correction to your personal information or would like a copy of the information we collect on you in relation to this Policy or our use of your Personal Data, we have appointed a Data Protection Officer to service your requests in this regard.
Please contact our Data Protection Officer using the following details:
Title: Data Protection Officer
Primary Email: privacy@navicomdynamics.com
Secondary Email:  info@navicomdynamics.com
Post:
2, Parkhead Place
Albany,
Auckland
New Zealand 0632.
Our company contact details are:
Tel: +6499155330
Email: info@navicomdynamics.com
Website: www.navicomdynamics.com
Changes to this Privacy Policy
We reserve the right to review this Privacy Policy at any time. Where appropriate or required by law, we will notify you about the new privacy Policy by posting appropriate notice on our Services or Website or by e-mail (to the extent that we have your e-mail address). We encourage you to periodically review this Privacy Policy to stay informed about our information practices. We will indicate above the date on which this Privacy Policy was last modified. Your continued use of our Services or Website constitutes your agreement to the revised Privacy Policy. If you do not agree to the new Privacy Policy, please inform us that you'd like to discontinue receiving communication from us.
Navicom Dynamics is a registered New Zealand company bound by New Zealand law.  By entering information on www.navicomdynamics.com you are consenting to be bound by the New Zealand Privacy Act, and that this policy will be interpreted under NZ law.
Navicom Dynamics welcomes your questions and comments about its privacy policy. Please e-mail info@navicomdynamics.com.