QPS has been working hard on one of their biggest launches which is the new version of Qastor software - Qastor 3. 
They are working on introducing a next-gen navigation software with user-driven functionality and a seamless experience. This brand new version of Qastor is a multi functional navigation platform, which is being developed, designed and tested in cooperation with world-class pilots. Testing is currently underway with various pilot groups across the world in Netherlands, Belgium, Brazil and closer to home in Australia and New Zealand. 
With the recent release of Qastor version 3.1, QPS has introduced more features to make the program more functional and user friendly. These include NTRIP client functionality, record and replay ability and new toggles and notifications in the platform. The release notes carry specific information about this updated version.
Quoting from the latest QPS newsletter, "Qastor 3 was built from scratch with existing techniques in mind. Qastor 3 has a completely revamped user experience which makes the displayed information much easier to interpret, resulting in better and faster decision making by the pilot and better situational awareness."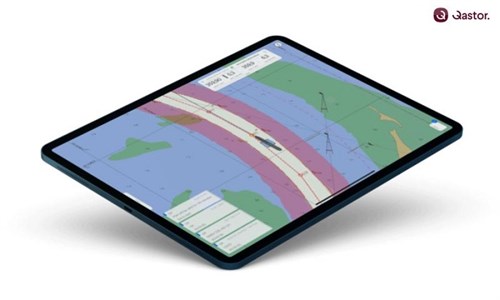 The new features in Qastor 3 will further enhance the PPU experience for the user by bringing in more flexibility and control in the intuitive software. These include new alerts (visual/audible), mooring and lock lines, route verification and many more. You can find the entire list of specifications here.
Navicom sensors work with Qastor ECS to provide accurate, reliable and stable data to the users' display running Qastor. Using this information, Qastor visually displays the ships' critical navigation information along with future path predictors.
We are in regular touch with the QPS team for further results of the testing and improved iterations of the product. We will continue to keep you updated as we know more about the readiness of the next versions.
Return to blog