Navicom Dynamics is proud to announce our CanalPilot fixed PPU system is in the final stages of testing with the Panama Canal Authority (ACP) to make their approved pilotage unit list.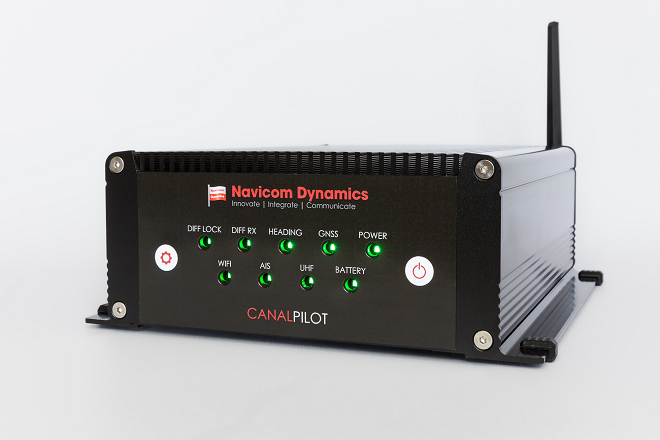 As of October this year, a new requirement for fixed piloting units for transiting neopanamax vessels comes into force in the Panama Canal.  Navicom Dynamics is uniquely placed to deliver a solution, with 20+ years in the industry delivering precision navigation systems and Portable Pilot Units to marine pilots around the world.
Our engineers have been working incredibly hard to bring our vision for a fixed piloting unit for the Panama Canal to life. 
The Navicom Dynamics' CanalPilot fixed PPU system is a state-of-the-art, completely independent mGNSS-enabled dual antenna system. It has 3G/4G and LTE connectivity and can be integrated with a cloud connection for long-range communications and shared environments. 
Installation is quick and easy and can be undertaken by a vessel's crew or by a locally chosen installation team, or supported by Navicom Dynamics' dedicated support team.
The CanalPilot is a cost-effective, technologically advanced and reliable solution for ships and cruise ships transiting the canal.
"The CanalPilot fixed PPU system is exactly the type of bespoke work we undertake for customers on a regular basis. Our incredible R&D team were able to exceed the ACP's expectations while also making the system versatile enough to be an excellent option for other vessels requiring purpose-built navigation options."
-    Craig Vega, Sales and Marketing Director at Navicom Dynamics
Navicom Dynamics design and manufacture precision navigation systems for the marine industry worldwide. We've been in the industry for over 20 years.
Our products include Portable Pilot Units (PPUs), specialised piloting and navigation systems, customisable docking, mooring and berthing aids as well as bespoke GNSS technology applications for maritime navigation. Our systems are used daily by marine pilots around the globe.
Our CanalPilot is a member of the HarbourPilot PPU family. The HarbourPilot can also be offered as a fully portable or semi-fixed unit for added versatility – perfect for ferries, barges, tugs and cruise ships.
Contact us for more info:
Craig Vega, Sales and Marketing Director Craig@navicomdynamics.com OR sales@navicomdynamics.com  
 
Return to blog